Redditor's Request:

Solutions:

Best Choose – David Imus map of the USA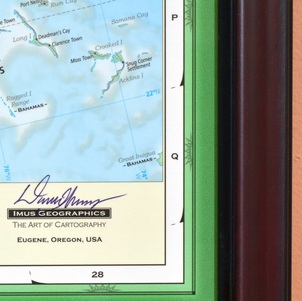 The Essential Geography of the United States of America
Price: $20-$40
Buy On Amazon | Official Website
Why This?

I would suggest the David Imus map of the USA. It is very detailed and truly a labor of love; took him 6000 hours to create.
I have a framed copy hanging on my wall I love it so much. He also sells laminated and foldable copies.
By S1CCario