Redditor's Request:

Solutions:

Best Choose – Cool Gear Collapsable Bento Box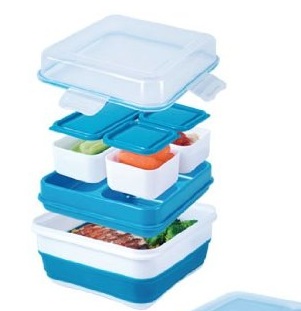 Cool Gear Ez-freeze® Collapsible Bento Box
Price: $13.82
Manufacturing Origin: N/A
Warranty: N/A
Buy On Amazon | Official Website
Why This?

I know you said you want a soft bag. I've never had success with them so here is my suggestion.
I recently purchased a Cool Gear Collapsable Bento Box. It's pretty cool! The container expands for larger meals or collapses for something like a sandwich. The portion above that is a freezer pack but it also holds the smaller snack packs. I use the bento box and carry it in a soft lunchbox.
Here's a link… http://www.coolgearinc.com/collapsible_1465.html PS: You can find it for less money on Amazon.
By Imateacher3