Redditor's Request:

My (finished) basement is damp and I'd like to get a de-humidifier to draw the moisture out of the air and collect it. The reviews I've read online show that most models in production only last for a few years before they break. Does anyone have any recommendations for a unit that will last and is serviceable in the event that it needs repairs?
http://www.reddit.com/r/BuyItForLife/comments/132lnk/bifl_request_dehumidifier
Solutions: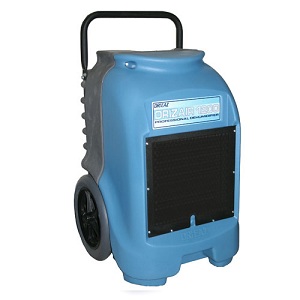 Dri-Eaz Dehumidifiers
Price: $1000-$3000
Buy On Amazon | Official Website
Why This?

Oh sure. You want a
Dri-Eaz
. You were looking to spend a couple thousand dollars, right?
As with most true BIFL products, you could use the same money to replace a cheap humidifier four to ten times over.
That said, a Dri-Eaz or similar commercial dehumidifier will last forever and can take a room from flooded to bone-dry in a week.
By Mantipath
For portable units it is simply not cost effective to service them, a hour or two of technician time would eclipse the cost of the unit. I say buy something sized appropriately with the best warranty you can and just be prepared to replace it. We are talking something in the 100-300 dollar range here.
Alternatively you can look into larger non portable units (freestanding or complementary to existing HVAC units) that would in fact be serviceable much like the HVAC system in your home. For this rather than brand shopping I would seek out a reputable installer/service technician in your area and leverage the brand they work with – a good installer/service company means way more than the units brand. Expect in the neighborhood of 1500 and up for something like this.
By Jb1678